In my earlier post, you likely noticed how I brought up that my mom has Joan Crawford's Feud bed. What if you want her whole house? Or a piece from it? I couldn't find everything but here are my suggestions to bring some Feud Joan into your life! Click on pictures of an item to go to the ordering page.
Joan's caterpillar bench is hard to find but I did find a few that are close modern equivalents.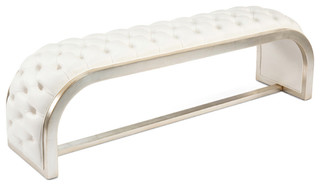 Drink carts! We must bring back the drink cart! There are a few that are closer to Joan's but I feel like she would want a little more dramatic flair when adding a dash of vodka to everything.
Joan's floor lamp
This one because you definitely need a tray to set your vodka and/or cigarettes
And this one because it's closer

Joan's chair
Sofas! So blue can be hard to pull off but Feud designers have done it with Joan's home! Here I've chosen to feature some more peacock blue.
But that doesn't mean I'm not flexible…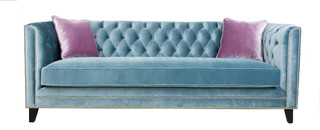 Joan's tufted chair?
And finally, the coffee table with stools!